CURRENTLY IN: OKC, OK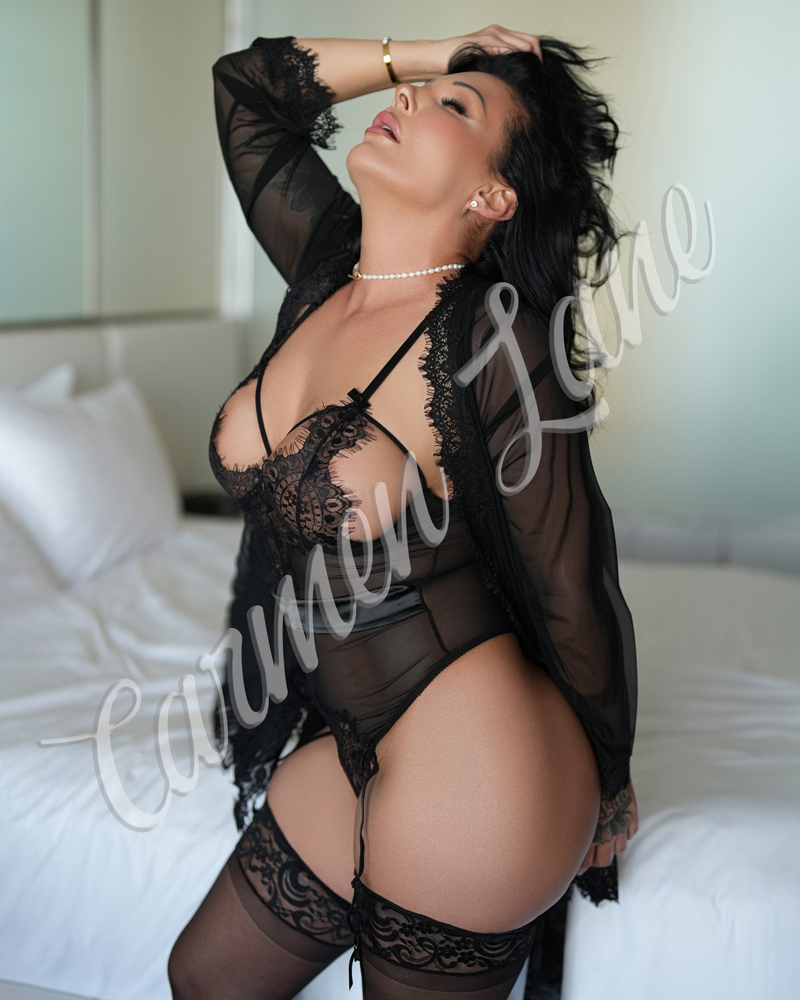 YOUR SEXY ACCOMPLICE….
Men are visual creatures, and that's why the first thing you will notice about me will be my beautiful face, curly black hair, silky, tan skin, and curvy, picturesque body fit into an athletic 5'2 frame. You know immediately that you are in for a fascinating experience.
With me, you are always left with a titillating euphoria that comes after an incredible first date, comfortable warmth that comes from a long-term friendship, and some wild stories we can laugh about for months on end.
Life can be many things, but it should never be mundane. With me, it is anything but. Let's throw away the script and let our desires in each moment guide us.
You're a gentleman who recognizes that life is short and as such your intent on investing in truly remarkable encounters and experiences.
Although I can be quite a powerhouse, at heart I am a soft feminine woman who simply appreciates luxury and pleasures in all their forms. I have a poised graceful demeanor and alluring sensuality paired with a quick-wit, and adventurous side to keep you on your toes. I'm quite versatile, equally comfortable dressed to the nines, as I am lounging with you and sweatpants and no make up.
Whether we skip around the town or retreat into lovers' paradise, your memories with me will linger in your mind for months to come.
Our quality of life is determined by our experiences. What experiences would you like to create together?
I HAVE RECENTLY MOVED TO OKLAHOMA CITY. THANK YOU TO ALL FOR THE WARM WELCOME!! FIRST TIME MEETINGS MUST BE DONE AT A HOTEL, RESTAURANT OR YOUR PLACE. I DO HAVE A PRIVATE UPSCALE INCALL LOCATION IN EDMOND. I USE THE UP-MOST PRUDENCE WITH WHOM I INVITE TO MY PRIVATE PLACE. SCREENING IS ABSOLUTELY REQUIRED WHEN BOOKING WITH ME. I DO HAVE OTHER BUSINESS VENTURES I'M INVOLVED IN. MY SCHEDULE IS VERY FLEXIBLE. PLEASE KEEP THAT IN MIND WHEN BOOKING. DISCRETION, DISCRETION, DISCRETION!!
Specifics
Likes
Handwritten notes, fresh fruits, flowers, tasting menus, candles, spa and relaxation treatments, house plants
Drink of Choice
Sauvignon Blanc, Nuts & Berries, Mom and Pop coffee shops, healthy smoothies
Scents
Chanel N.o 5, Miss Dior Blooming Bouquet, Burberry Brit sheer, Versace Bright Crystal Absolu, Yves Saint Laurent Black Opium
Date Ideas
Weekend getaway, spa day, Broadway, burlesque, jazz, ballet, picnic, comedy club, shopping, wine tasting, cooking together
Hobbies and Interests
Equestrian riding, Cannabis industry, Real estate, Dog breeding (Cane Corso & Frenchie), trading, social sciences, data analysis, self-care, medieval history
Dessert
Fruit, sorbet, gelato, acai bowls
Stats
| | |
| --- | --- |
| Age | 30s |
| Height | 5'2″ |
| Heritage | Greek & Cuban mix |
| Hair | Black natural curls |
| Eyes | Hazel |
| Dress size | L or 8 |
| Shoe size | US 8/ EU 39 |
| Bust | 36DDD |
"Carmen is a stunning, hot lady. I had an amazing experience. She's a gift from heaven"
"Carmen is sweet and easy to talk to, she has an upbeat fun attitude. And her body oh my… It's AMAZING."
" To say that Carmen is great is an understatement. This women is out of this world sexy."
" Carmen is a definitely the type of women who leaves you wanting more."